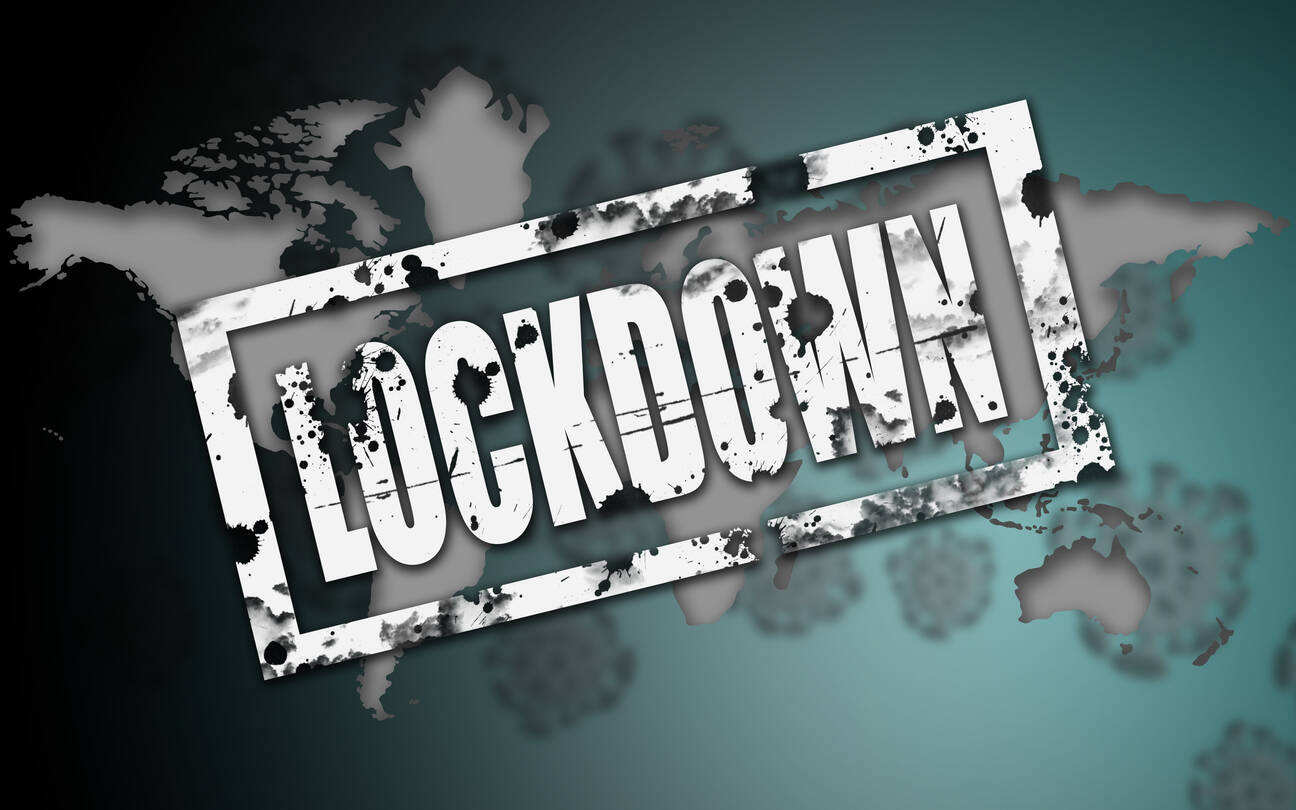 Today it has been a whole year since I was advised to go into self-isolation, as it was called back then, because of Covid19. I had been ill with a chest infection and my GP said that this new virus would be too risky for me. In a few weeks the rest of the country followed suit. In that year I have only left the house for hospital or doctor's appointments, and for a brief period took church services in a mask and with all the safety regulations in place. I haven't been to a shop, or a gallery, or even to Marks and Spencer (except for the wee foodie one at the Royal Infirmary).
In that year there were many downs and a few ups. I think if I was more of a garden person I could have been much happier as friends and members of my congregation were. But I'm not a garden person, I am a people person. So the worst thing was not getting out to visit folk, have lunch, visit a gallery, meander round the shops… all the things we used to take for granted. Usually I'd pop in to see my sister for a coffee because she is stuck indoors but I couldn't do that.
But in time I learned how to use Zoom and suddenly my world opened up a bit. It wasn't quite the same, and conversation was a bit stilted, but at least I could see faces of friends and colleagues. I so looked forward to them. The Bishop set up a weekly Zoom so we could bring concerns and share ideas and that was good too. Then the Support Zooms started up – groups of friends who were struggling and offered or needed pastoral support. They have been invaluable.
At Christmas we moved our services from emailed and posted sheets to Zoom gatherings. There are still some in the congregation who can't manage Zoom, or prefer to watch a recorded service online, but we are getting pretty much the same numbers on Zoom as we were in person when things were 'normal'. But its not the same. My tech skills are not great and I've had to learn from others, and I've also learned where my limitations are. Zoom services can be messy and I don't like messy. There is a hiatus while I fiddle about trying to get the hymn shared. Taking communion on my own feels weird when nobody else can have it. Internet signals can misbehave just when you don't want them to and not everyone knows how to work the Mute button. And motivation is still something to wrestle with. I like being creative in church with visual displays for the seasons, but despite the many groups I have joined where people share their exciting plans for an Easter walk around the village and Lent Bags going out full of sand and ash and homemade candles made from last year's Paschal candle just depress me more because I don't have the motivation to actually do them. Then the Bishop says in an email not to beat ourselves up and compare what we are doing with other people and that feels like good advice. Not always easy to do though.
So what can we now live with? Pastoral support by phone, while not ideal, I can now live with. It is different, the conversation and stories don't flow in the same way, but it does keep us in touch. Messy liturgy is apparently okay. My little flock don't mind at all, and it is only me who struggles with it. One hymn instead of 5 is just fine, but today our Lent Group did say they miss singing together dreadfully. Shopping online is not satisfactory unless it is for mini palm crosses which I found this morning and they will fit into a C5 envelope and arrive by the weekend. That was definitely a high moment! I would love to wander round a book shop though, and be tempted by nice things in a supermarket or the local delis. But I've lived with it for a year and even found Schop who will shop in the local delis for you and bring them to your doorstep. How I would manage without an income though is another thing entirely…
If you usually read my intermittent blogs you'll know that I lost a few months last year with anxiety/depression. I got through it with the help of medication and a good GP and my family and friends. I can now live with the fact that people know about that and it doesn't have to be a shameful secret.
I do wish that I had kept a regular blog or diary during lockdown, but for some reason I couldn't. Similarly I have a case of craft materials which would have been so helpful to while away the hours of isolation, but again for some reason I couldn't do that either. Now I can live with that too. It will come back.
How about you? What can you now live with?